February 8, 2017
---
Formica Corporation, the inventor of laminate, recently launched the 2017 Residential Collection, featuring new Formica® Writable Surfaces, 180fx® designs of exuberant stones with bold movement, and Formica® Laminate patterned stones and woods.
Formica® Writable Surfaces feature six colors and designs- LoveWords, ColorBook, ImagiGrid and White Markerboard, and Black and Gray ChalkAble. Each design offers you the chance to write a personal creative expression directly on it, and to simply wipe it away when finished. As practical as they are inspirational, the surfaces provide a new platform for you to stay connected, manage schedules, play a game or just create. Like all Formica® Brand products, they are also budget friendly and durable.
Formica® Writable Surfaces give you the ability to create expressions of love, life, friendship and personality. The collection is offered in a variety of fresh designs suitable for horizontal or vertical surfaces in any room, from bedroom and kitchen walls, to tabletops, desktops, cabinet fronts and more.
In addition to Formica® Writable Surfaces, Formica Corporation is also introducing four exuberant 180fx® large-scale laminate stone designs in 2017, including:
Fantasy Marble, inspired by Fantasy Brown marble imported from India, a flowing stream of pewter, sand and earth tones.
Azul Aran, a complex stone with variations of blue-gray veins and deposits on white bedrock, giving an appearance of movement.
Blue Flower Granite and Silver Flower Granite, a swirling pattern of quartz crystals with earth-toned lines for clarity and depth.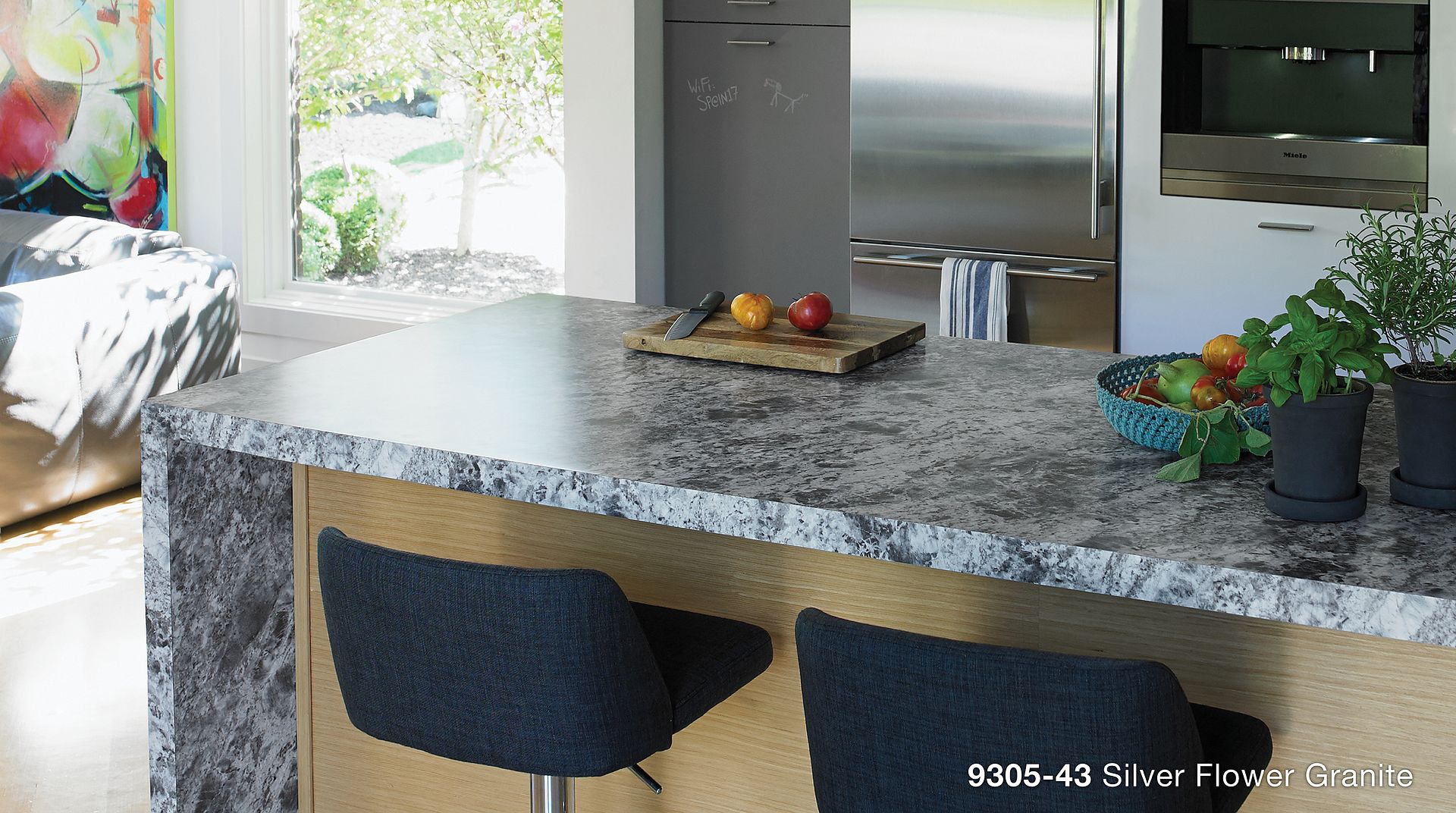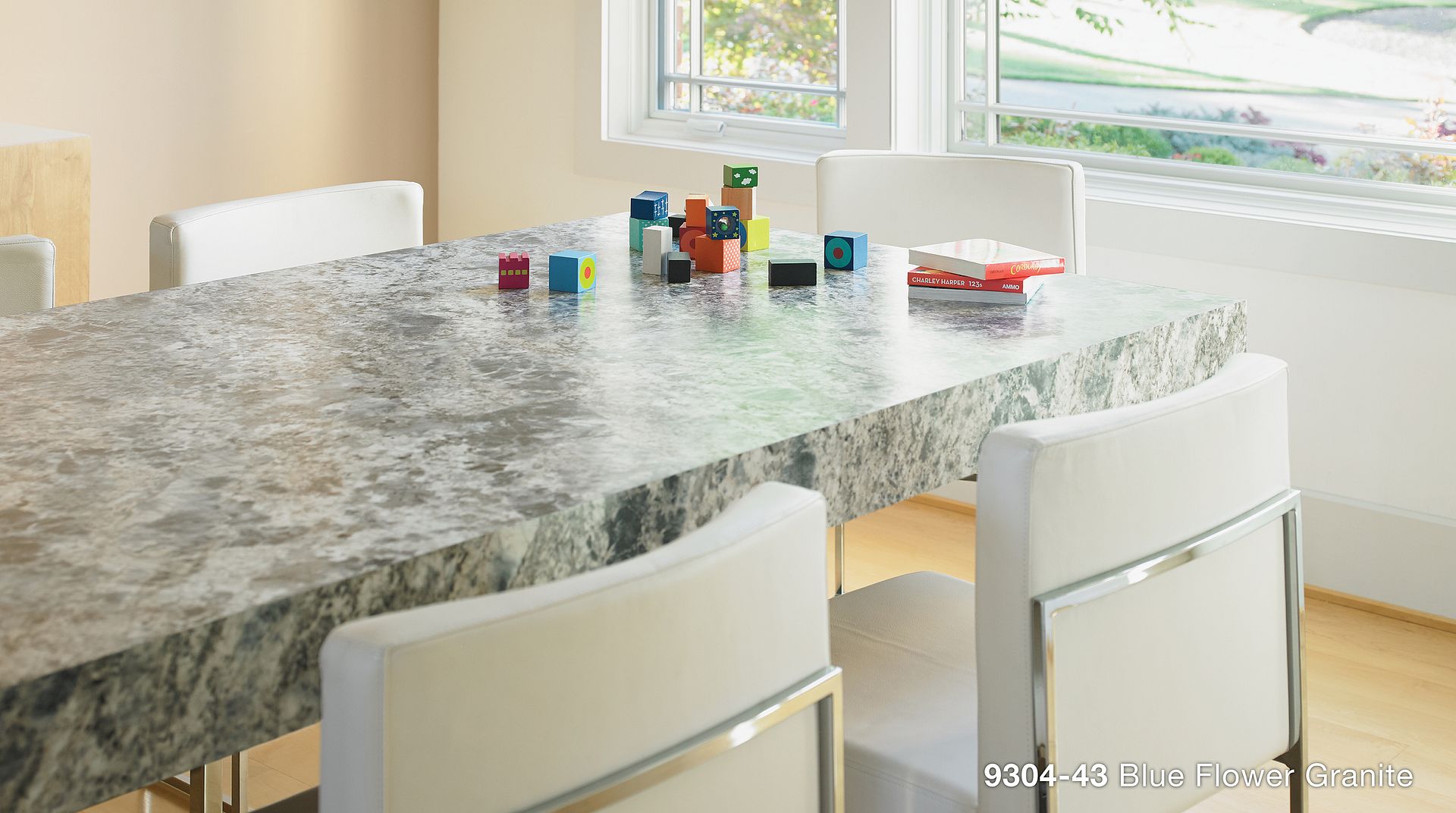 Rounding out the 2017 Formica® Residential Collection are seven trend-forward Formica® Laminate designs inspired by blending popular neutral tones, patterned stones and natural vs. man-made materials, including:
White Bardiglio, a timeless, Italian-inspired neutral gray stone with white highlights for dimension.
Silver Shalestone, a blended breccia style design fusing a cool and warm gray monochromatic palette.
Geriba Gray, a dark charcoal breaks through this mid-tone gray crystalline granite design.
Star Dune, a galaxy of frothy latte tones brought together by tiny particles of complex browns and grays.
White Marble Herringbone, a world-loved Carrara marble meets a classic pattern for an elegant aesthetic.
Silver Oak Herringbone, a popular gray paired with a natural oak wood creates an innovative pattern with endless possibilities.
Lastly, Planked Urban Oak, a woodsy weathered design for contemporary warmth in interiors.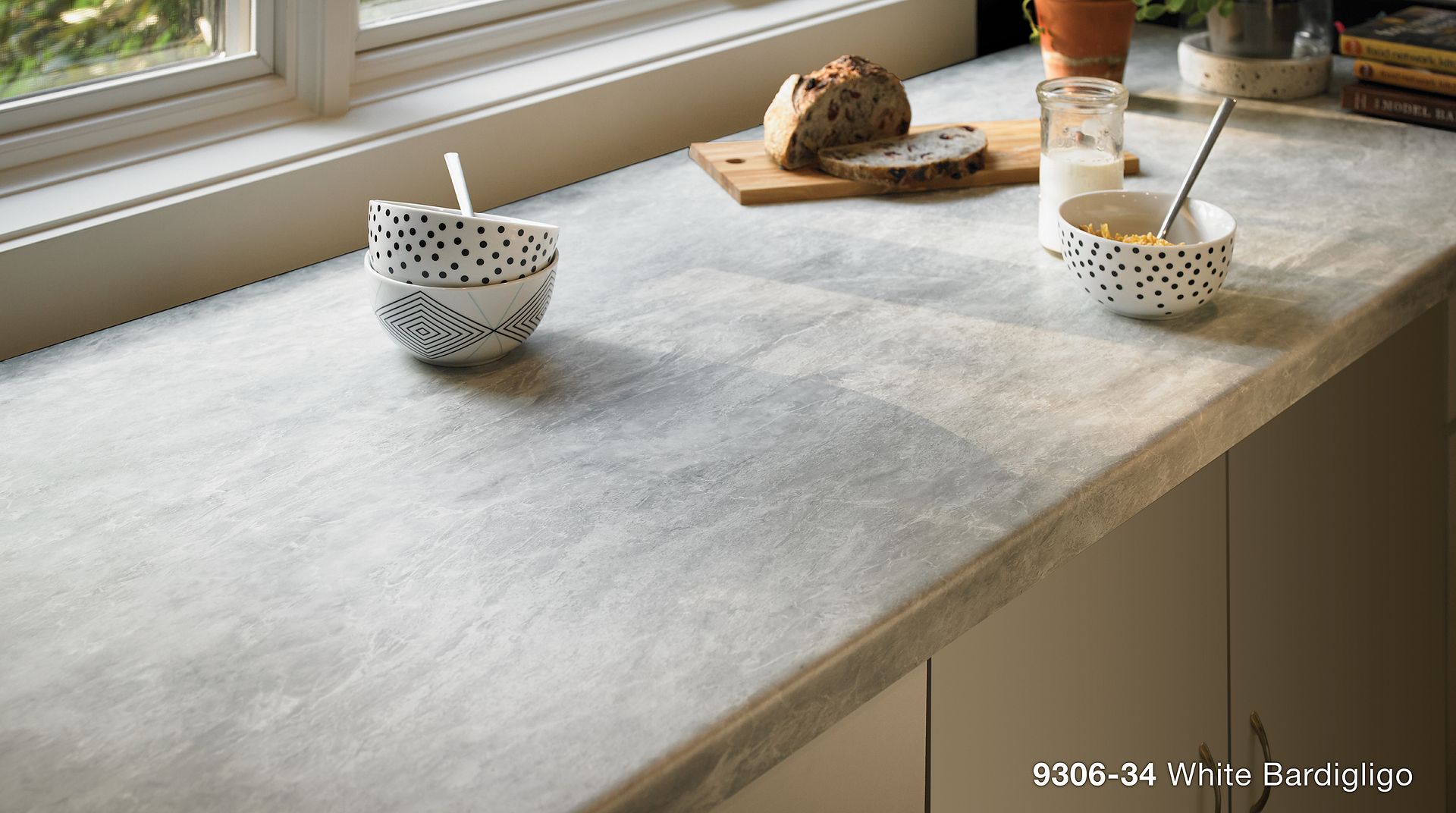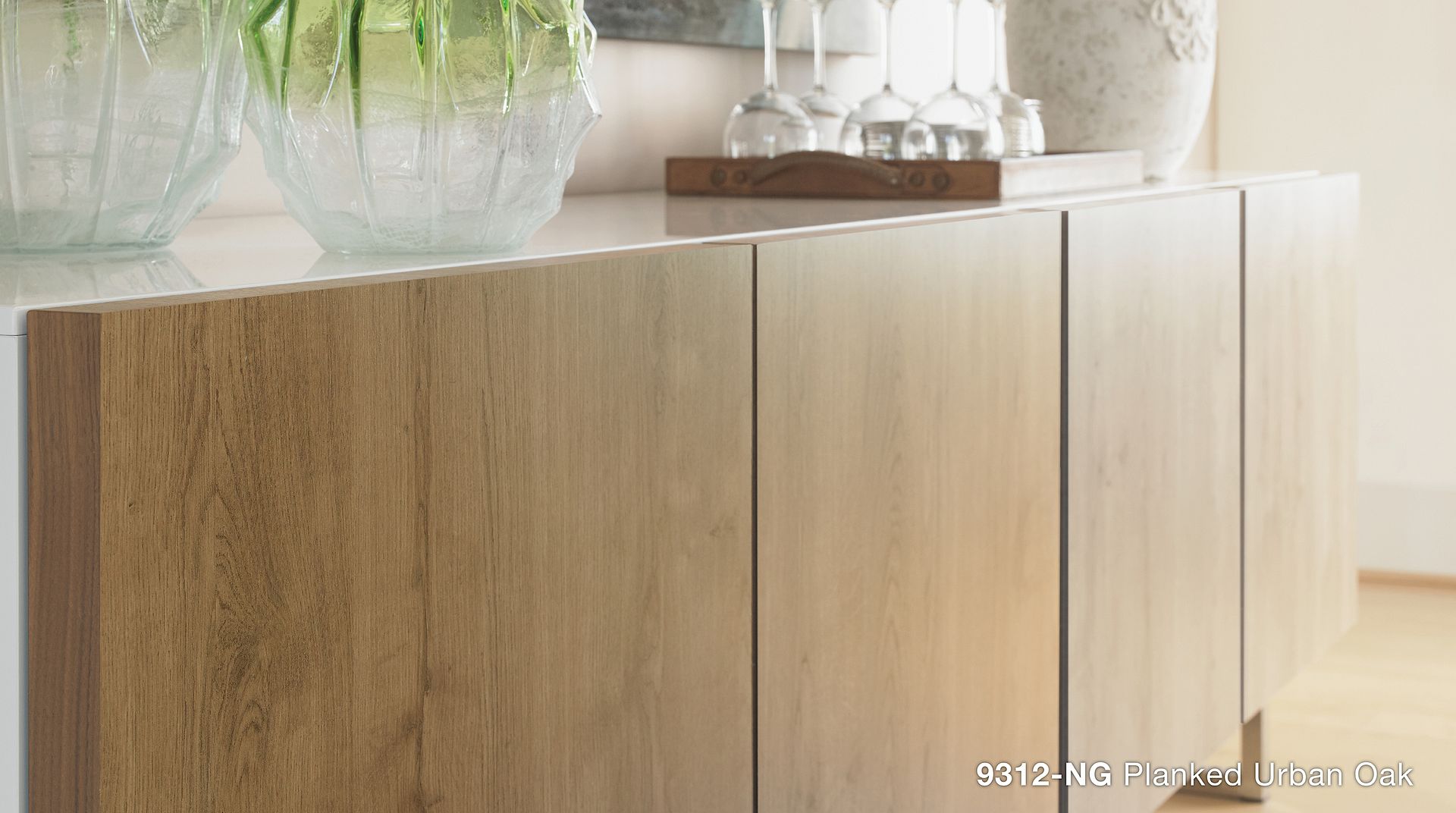 Contact us for samples and additional information.