December 22, 2017
---
We switched things up this year and moved our Annual Sales Meeting from January to December so we can start off the new year without any disruptions.
After 2 busy days of sales training, our week concluded as it always does with our Award ceremony and dinner, where we get the chance to recognize some of our exceptional employees.
Each year we take a moment to recognize those employees who reached milestone anniversaries during the previous year (anniversaries measured from date of most recent hire), and those who retired.
Retirements:
Dick Brown
Glen Seifert
Dennis Zdun
Buddy Lafayette
5 Years:
Arsenio Alvarez
Artie Wagner
Rory Kennedy
Joel Wilson
Fred Lombard
Lynn Troisi
10 Years:
Andrea Hallett
Tom Palie
Tim Woodger
15 Years:
Steve Dezio
Larry Carboni
Scott Keller
Irwin Weinfeld
Dominick Wright
Ralph Badia
Letitia Aldahonda
20 Years:
Tom Cyr
Bob Haskins
Ann Marie Forrester
25 Years:
Eric Brooks
Brian Davis
John Doherty
Jim Mackey
30 Years:
Jim Hawkes
Chris Ripley
35 Years:
Bruce Chapin
40 Years:
Bill Mootrey
The first award of the night was the Pride Award. This award is given each year to individuals who make an extra effort to make a difference in their branch and at Atlantic Plywood as a whole. The people that receive this award have not only consistently accomplished the task and goals that have been asked of them, but have also shown a strong commitment to Atlantic's missions and values. They take great Pride in not only getting the job done, but also going beyond what is expected of them in contributing their time, energy, and talents to further the growth and development of our Company.
Pride is a personal commitment! It is an attitude which separates! Because to them "It is a Matter of Pride"
This year's winners were: Daira Morales- CT; Alexa Carpenter- Corporate; Mike Ascoli- Albany; Chris Sousa- Woburn; Lee Doyle- Westbrook; Nick Bennett- Providence; Bill Littell- Westbrook; Pat Dziomba- Bethpage.
From Kevin Chouinard:  Daira Morales has been a member of the CT Call Center since August of 2013. With the addition of new personnel, Daira has stepped up in a leadership role and personally taken on the challenge of assisting in the effort to train our new employees. Daira continues to educate herself on new additions to the ever growing APC product mix and has proven to be a resource to the other members of our call center. Daira's value to the Call Center is proven daily in her interaction's with a customer base of diverse dialects. Her strength in this area has been an added bonus in bringing new business to Atlantic Plywood. Daira arrives early each day to write up orders received by email or voicemail overnight.  Above all else, Daira is a professional. Her willingness to drive home the Atlantic Plywood message and her commitment to Atlantic Plywood's missions and values makes her an easy choice for the Pride Award.
From Ken Zarrella: This recipient makes an enormous difference in every single branch as well as Atlantic as a whole. Her dedication, product knowledge, Nxtrend expertise, and ability to work with virtually every department within in APC and with our key vendors, has made her a very important part of our success this past year. Whether she's working with OSR's, ISR's, Spec Reps, Purchasing, Operations or Management she plays a vital role behind the scenes. Her ability to understand, communicate, coordinate and apply all of the information necessary to grow our business is truly amazing. From the initial quote, to pricing set up, to sale, to invoicing and all the way through the complex rebate system, she has helped us to seamlessly reach an unparalleled level of service to our customers, internal efficiency, and continuous growth throughout the year. To her, it's a matter of pride. Please give a very well deserved hand to Alexa Carpenter.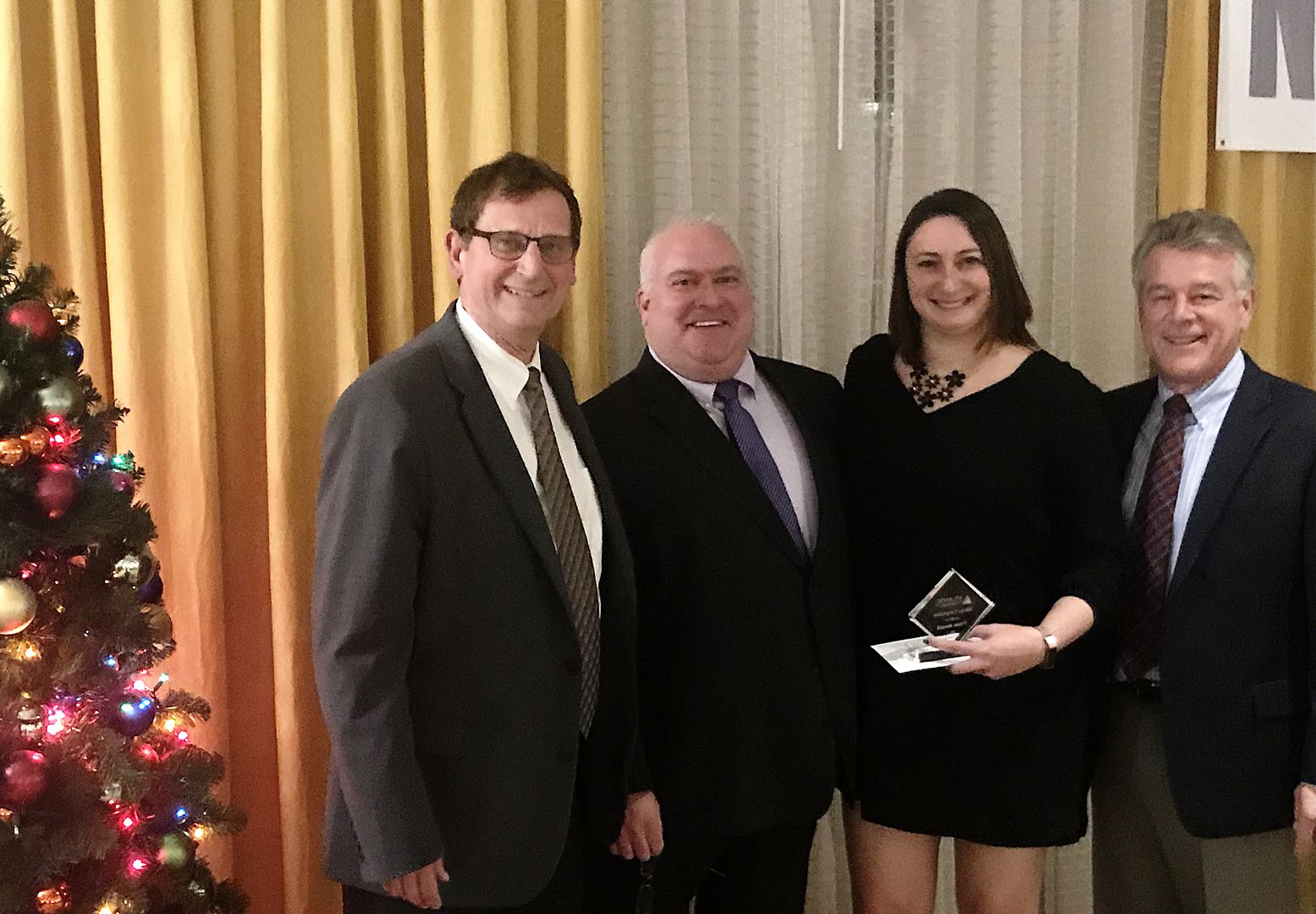 From Jeff Engelbrecht: Mike Ascoli joined Atlantic in 2015, at a time when Formica exploded and the HUB had never been so crucial to Atlantic's success. From Day One, Mike has exerted his influence, implementing policies and procedures in addition to bringing the HUB and Albany teams together. Mike has worked closely with Fedex, UPS, XPO and other vendors to ensure Atlantic is getting the best service and rates for our customers and will fight for every last penny that Atlantic has coming to them. Most importantly, Mike's attitude and respect for the company and employees is contagious. He has instituted a daily start up meeting with all Albany personnel teaching, guiding and listening to his team, making it not only a Matter of Pride for Mike, but for his whole team.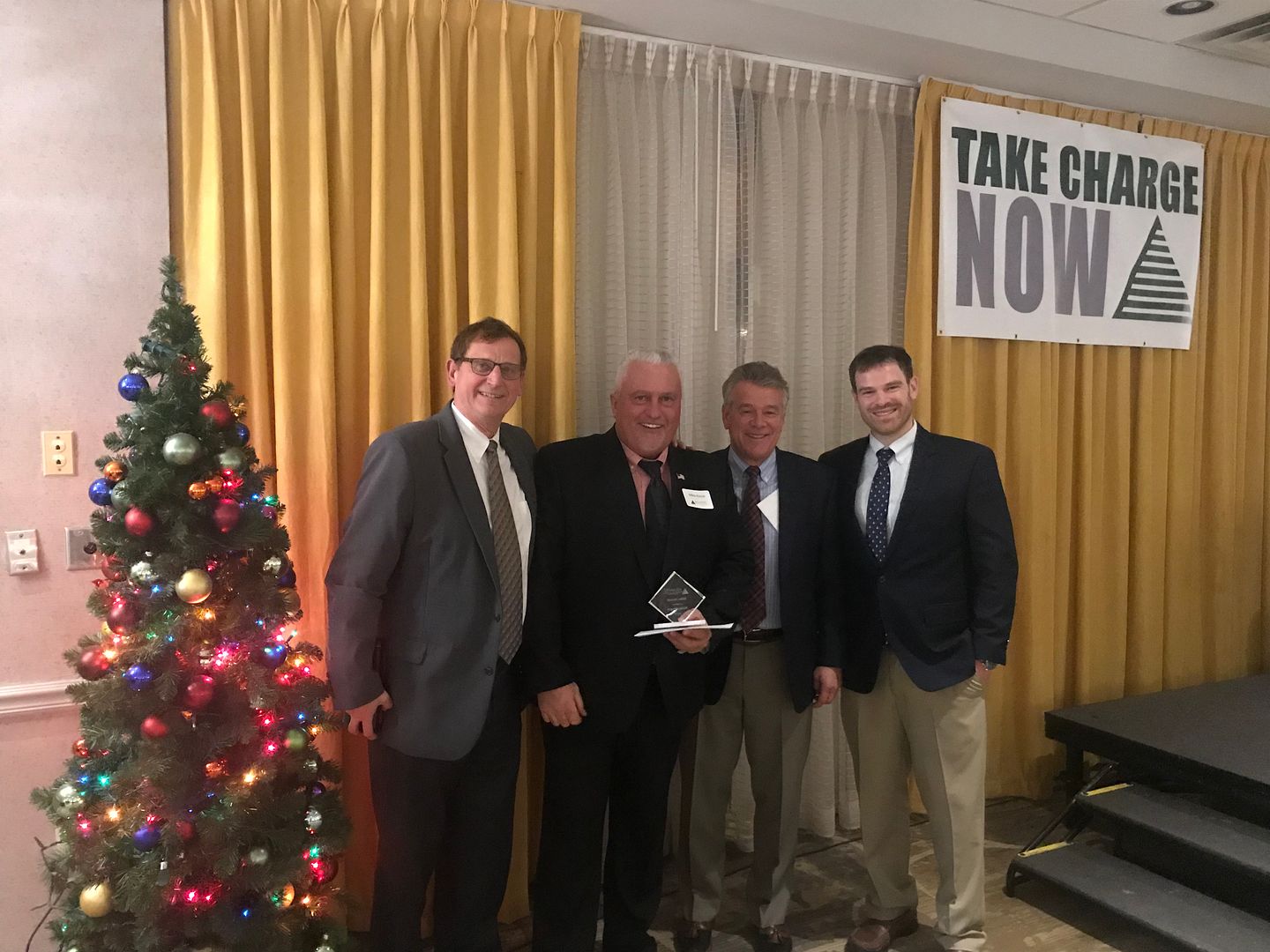 From Sean McDonald: Nick Bennett started in the East Providence tint room. Nick cleaned up the room, organized the storage facility and formulas, and turned the room into a professional tinting facility. He quickly earned the respect and trust of the customer base that we have not seen in the past years. When I approached Nick to become a Lacquer Specialist, he was hesitant as he had no sales experience and had worked tirelessly to get the tint room to where it was. After much discussion, Nick decided to take the risk and go on the road. Nick's instinctive pride in what he does and what needs to be done to make Atlantic Plywood a better company comes across not only to the customer base, but to the OSRs, his tint tech, and his inside sales team.  Nick's pride has gained everyone's trust and he is no longer a rookie on the road, but an intricate part of the East Providence team.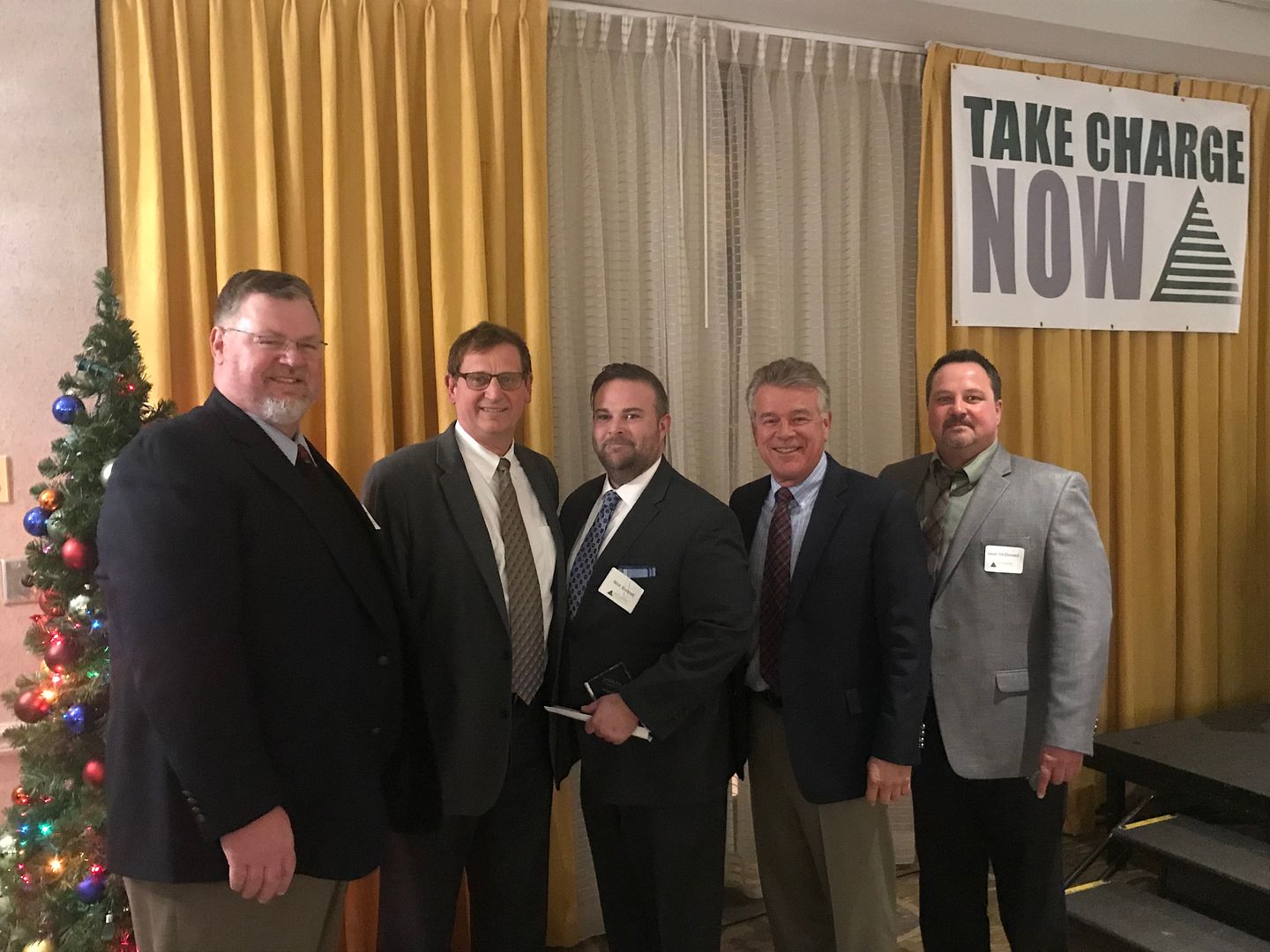 From Jeff Engelbrecht: Chris Sousa has been with Atlantic for less than a year but has already made a significant impact upon the Woburn branch. Chris was presented with many challenges right from the beginning but was able to quickly and efficiently adapt to Atlantic, learn our systems and evolve the Woburn operation. He has built a solid team around him which he holds to the highest standard. Chris' ability to maintain the warehouse, work with the sales force and ensure delivery to our customers every day truly shows that for Chris it is a Matter of Pride.
From Jeff Engelbrecht: Lee Doyle has been a driver for Atlantic Plywood in Westbrook for the last 11 years and has logged over 600,000 miles for this company. It is very difficult to find a good reliable driver but Lee has been a steady fixture of the Westbrook team. He may be the only driver at Atlantic that has all the answers before they are asked, keeping impeccable logs and paperwork. He is always willing to take a run, help train a new driver or even get his haz-mat endorsement so we can better service our biggest M.L. Campbell customer in Maine. This year Lee even helped Bruce with a company-wide initiative to get e-logs tested and operational. Lee's commitment to the success of Atlantic Plywood is a true display of Pride.
From Eric Brooks: Bill Littell is a person who takes a lot of pride in his work and in making the Westbrook branch successful.  I receive numerous emails and comments about Bill and how he is helpful, professional and a pleasure to do business with.  Bill's demeanor and behavior keep customers coming back.  Bill has worked hard with his key customers to work through quality issues and demonstrate our commitment to doing everything possible to keep them happy.  Bill takes pride in his work and his company….and it shows through to his customers.
From Mike Natale:  Pat Dziomba has been with APC for over 3 years and has been a remarkable asset for the Bethpage branch and Atlantic Plywood. Her commitment to her job and the company is most admirable in every sense of the word. She has forged great customer relationships that have allowed her to take more market share in a highly competitive market. Despite the huge number of customer phone calls she takes, she still carves out time to follow-up on quotes by calling back customers or the OSR's. Pat take great pride in her job and her company and is well deserving of this  prestigious award.
The next award was the Above & Beyond Award.  This award is a way to recognize the outstanding commitment demonstrated by employees who consistently exceed expectations in the performance of their duties. These employees continually go beyond what is expected of them and do whatever is necessary to accomplish the task assigned.  He or she is continually willing to go above and beyond their regular job responsibilities and show the ability and willingness to work cooperatively with fellow employees and management.  Often, these unsung acts of service go unrecognized.
From Eric Brooks: Peter Correia has written almost 9.5 million in sales orders YTD while maintaining a healthy margin.  His volume is far beyond that of his peers while maintaining his compliance. He works hard for every promotion, contest, sales spiff, Shed Sale and everyday sale.  He takes every lost sale personally and scratches at every angle to ensure APC gets the order.  He is a coach to the other ISRs and a resource to his customers and sales associates.  He takes his job seriously but also manages to have he most fun and maintain the best sense of humor.  Peter is well respected by his customers and co-workers and is the best of the best.
From David Beaudry: The name of this award, "Above and Beyond" sums up this individual perfectly. If you asked this person to start their day at 11:00 pm, or midnight or 1:00 am, he would say, "Ok I, do that now." The word "No" is not in his vocabulary.  He is always willing to do more and then some. His hard work and dedication have been a key part to our growth in the NY/NJ Metro Market. I am very pleased to give one of the 2017 Above and Beyond awards to the one and only one Joe Roxo.
From Jeff Engelbrecht: Chris Jacobs has been with Atlantic for 16 years. He started in Leroy and then moved with us to our current Rochester location. Many of you may not know Chris but he oversees our press operations in Rochester and has made it his mission to know the ins and outs of every piece of equipment, all while producing the highest quality panels for our customers. Through countless brands of laminate and panel pushers, Chris has never been presented with the challenges he has this year. With the addition of the Formica line, the press has never been busier. Chris has gone Above and Beyond, had numerous 60+ hour weeks, worked weekends, helped train a second shift and still strives everyday to make the operation run as smooth and efficient as possible.  He has made it his personal mission to ensure we fill every order, inspect every panel, keep our customers happy and make RPP a huge asset to Atlantic Plywood.
From Sean McDonald: Matt Griffin has been with Atlantic for more than 15 years. He has proven time after time that he will do what it takes to work as a partner with his customers and make sure they are successful in their finishing process. Matt will start early and work late to make sure his customers have everything they need to accomplish their jobs. Matt has a very large geographical territory and will drive hours to get to the shops he needs to be at. He will come into the tint room and work side by side with his tint tech to make sure matches are done correctly and on time. Matt will do whatever it takes to get the job done. Matt's commitment to Atlantic Plywood makes Atlantic a better company. He is one of the best lacquer Specialists on the team. Congratulations, Matt.
We do not do this every year, but this year we had two nominees for Most Improved Outside Sales Rep- Andrea Hallett- South Windsor and Brian Davis- Woburn/Westbrook.
From Eric Brooks: Brian Davis is wrapping up his second full year as a full line OSR and has grown nicely into his territory.  Brian has worked tirelessly to learn more about Blum, KV, MLC, and other lines to round out his knowledge of all things at Atlantic Plywood.  He has focused on key accounts to build his base of business and is beginning to find new opportunities to grow sales and market share each day.  Brian is currently at 102% of his budget and is truly finding his stride.  Brian does not shy away from any opportunity- no matter how complex, and always see the opportunity through to completion.  We expect that Brian will soon be among our Sales leaders if his  improvement continues. Congratulations to Brian Davis!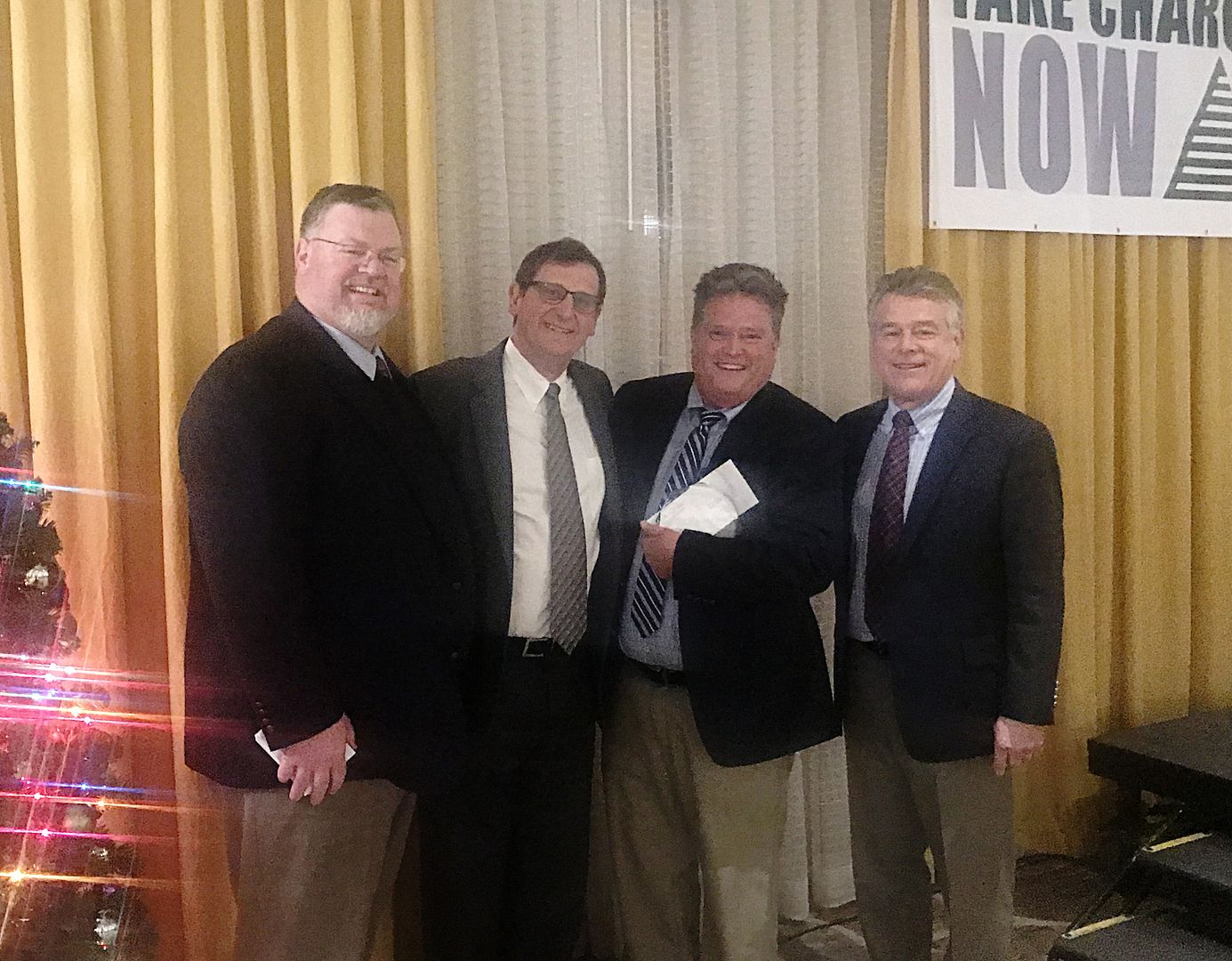 The next award was for Product Specialist of the Year. This person should best represent and have accomplished the goals set forth by his/her product manager.  He or she should not only be a great sales representative of Atlantic Plywood, but also a great teacher of his or her product line.  He or she must show quantitative results in selling their product line and also be perceived as the best by their peers.
From Sean McDonald: Paul Hunter has been an excellent addition to the South Windsor team. Paul's knowledge of woodworking and finishing has proven to be a great asset to his customer base and to the branch. He has an excellent work ethic and works great with his OSR's and tint tech. Paul works as a team player and this has greatly improved this department. Paul does what it takes to get his customer base what it needs to get the job done and be successful at it. His commitment to professionalism and quality has made him a vital partner in his customer's business. Paul has had substantial growth since he started in the position and YTD, has increased his sales 11.20% over 2016. Paul has proven himself to be a great Lacquer Specialist and what he does makes Atlantic Plywood a better company. Congratulations to this year's winner- Paul Hunter.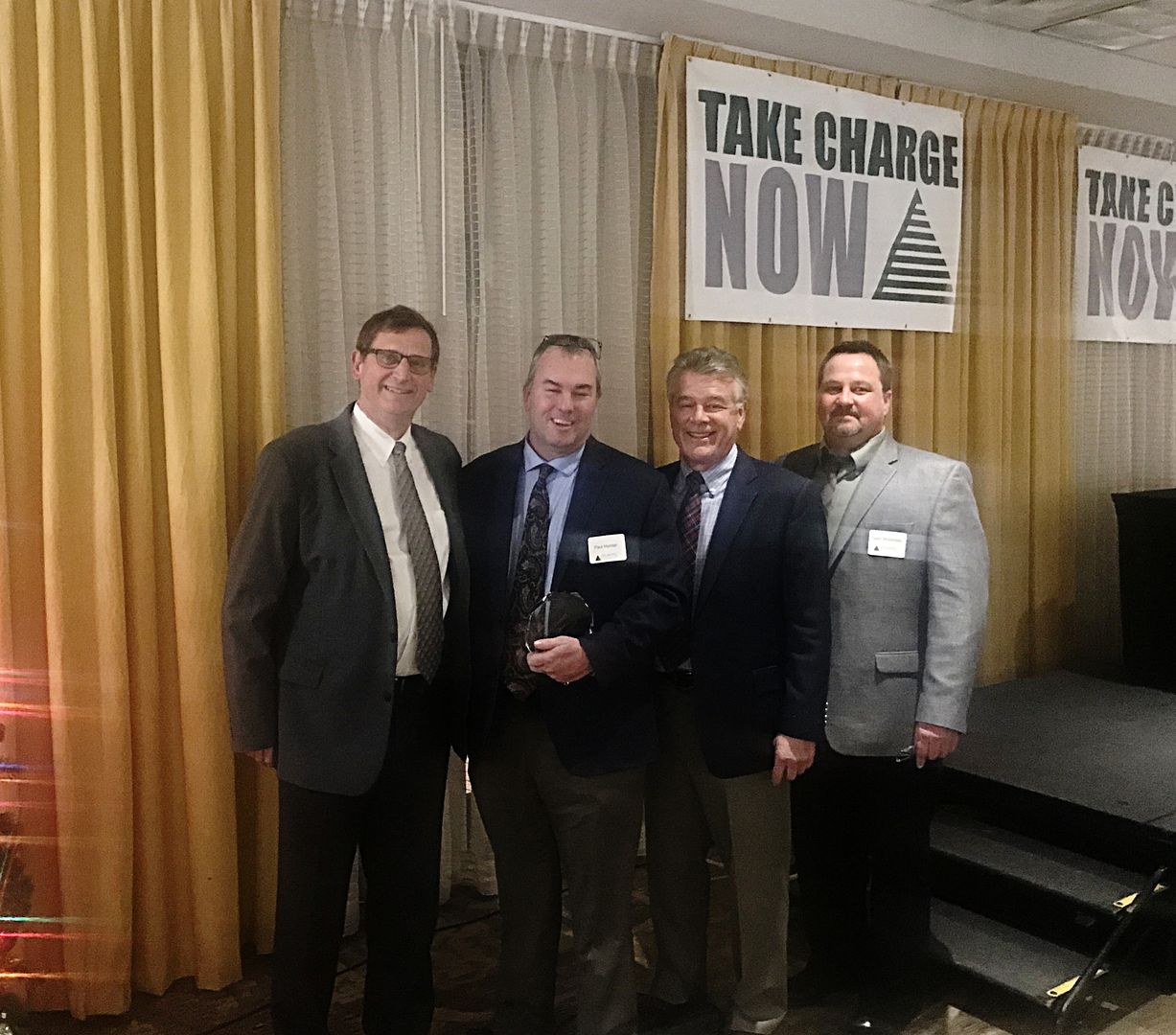 Our top Sales award is named for an individual who has excelled in his or her particular field over many years and whose name has become synonymous with being the absolute best in that field. In 2014, we had the honor of recognizing Bob McKenna and his accomplishments in his time at Atlantic Plywood. In 2015, the award for Outside Sales Rep of the year was renamed the Bob McKenna Award for Excellence. Nominees for this award best represent and have accomplished the goals that each manager has set forth for that individual.  He/She is a good representative of Atlantic Plywood on the street and shows quantitative results in selling the whole product line. He/She is perceived by their peers as the best of the best! This year's nominees were Doug Erlagen- Bethpage and Arsenio Alvarez- Carlstadt.
This year's winner increased his 2016 sales by more than 7% and his individual sales exceed that of some of our entire branches for the year. And certainly one of the most impressive numbers – he sells 87% of his overall customers some type of product.
From his manager, Steve Ciecura, "David Beaudry always describes the two attributes that he feels all successful salesman must have – Greed and Pride, but Arsenio has much more that sets him apart. He is always looking for ways to increase business and he demands the best out of himself,  the best of out me, and the best of his co-workers.  Arsenio, myself and the branch are all better for it. So it is with great pleasure that for the second year in a row, I present the 2017 Bob McKenna Outside Rep of the Year to Arsenio Alvarez."
Our final individual awards of the night were for our Gold Circle of Excellence. The Gold Circle recognizes those individuals who not only accept difficult assignments, but complete them with results beyond expectations. These individuals recognize challenges on their own and take it upon themselves to find a solution or come up with an idea that will make Atlantic Plywood a better company.
To all of us, these individuals are worth their weight in gold.
Past winners include: Gail O'Keefe, David Beaudry, Jeff Engelbrecht, Wayne Moriarty, Tom Palie, Lew Paine, Earl Nelson, Charlie Woodger, Bob McKenna, Pete Correia, Ken Gill, Sean McDonald, David Prifti, Eric Brooks, and Ann Marie Forrester. 
From Eric Brooks: Jason Pacheco is excellent…. He is an excellent ISR, but he is much, much more.  He is the local Blum expert, KV expert, Luxe expert, Element Design expert, Rehau expert, beadboard expert and more. Many ISRs and managers turn to Jay when they need help with sales and order issues.  He is also able to assist with IT issues and is efficient in handling all these issue simultaneously.  Jay is fast-thinking and always willing to tackle difficult projects.  Jay makes all those around him perform better.  He's an all-star and a pleasure to have on our team.  Jay exemplifies what it should mean to be in the Gold Circle of Excellence.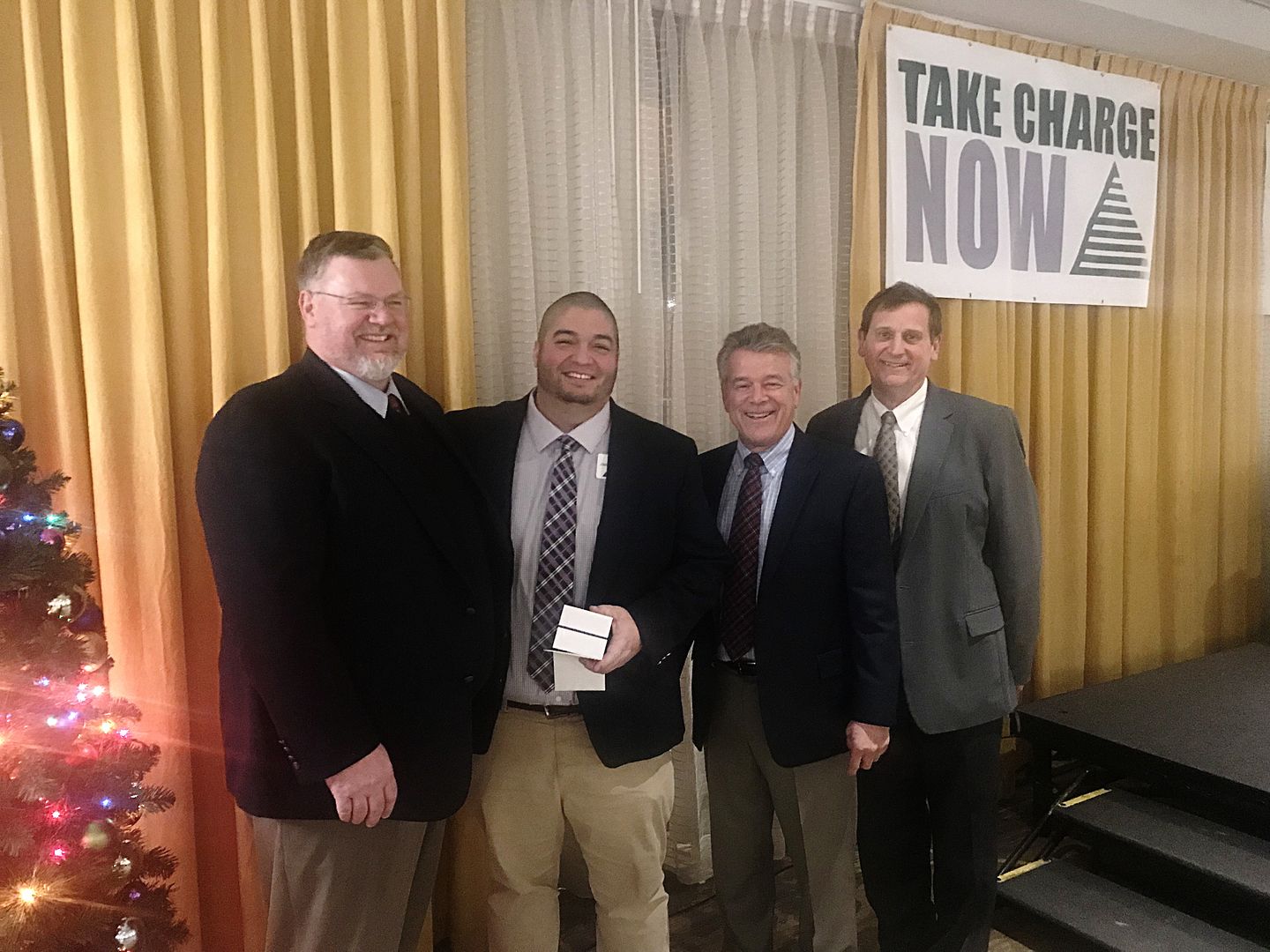 From Jeff Engelbrecht: Atlantic Plywood is successful year after year because of the contributions and efforts of every single person in this organization. Certain individuals set themselves apart displaying extraordinary Pride or going Above and Beyond, but sometimes we have the honor of working with individuals that go even further and display a true level of excellence.
This year I would like to recognize a person who started with the company 12 years ago as a Tint Tech. He knew he could do more for himself and for the company and worked hard for every opportunity presented to him. His ability and drive presented him an opportunity to lead a struggling warehouse operation and turn them into a shining example of success.
With such success, and a thirst for even more, this individual grabbed yet another opportunity and instituted the same formula for success in other branches in his region. With a sharp eye for details, policies, procedures, doing things the right way and a desire for excellence, this individual has been crucial to the success of our Operations Company-wide. He has traveled to all our locations for weeks at a time, trained new Warehouse Managers and helped our more established branches tighten and standardize their performance. He is often the first call when someone needs help; he understands the importance of the Customer, our sales team, communication and most importantly, accountability, holding everyone he works with to a higher standard.
While this individual lives on Power Bars and wears likely the smallest t-shirts in the company, he has also shown a drive, desire and commitment to the company that we should all aspire to. It is my honor to welcome Mark Fisher to the Gold Circle of Excellence.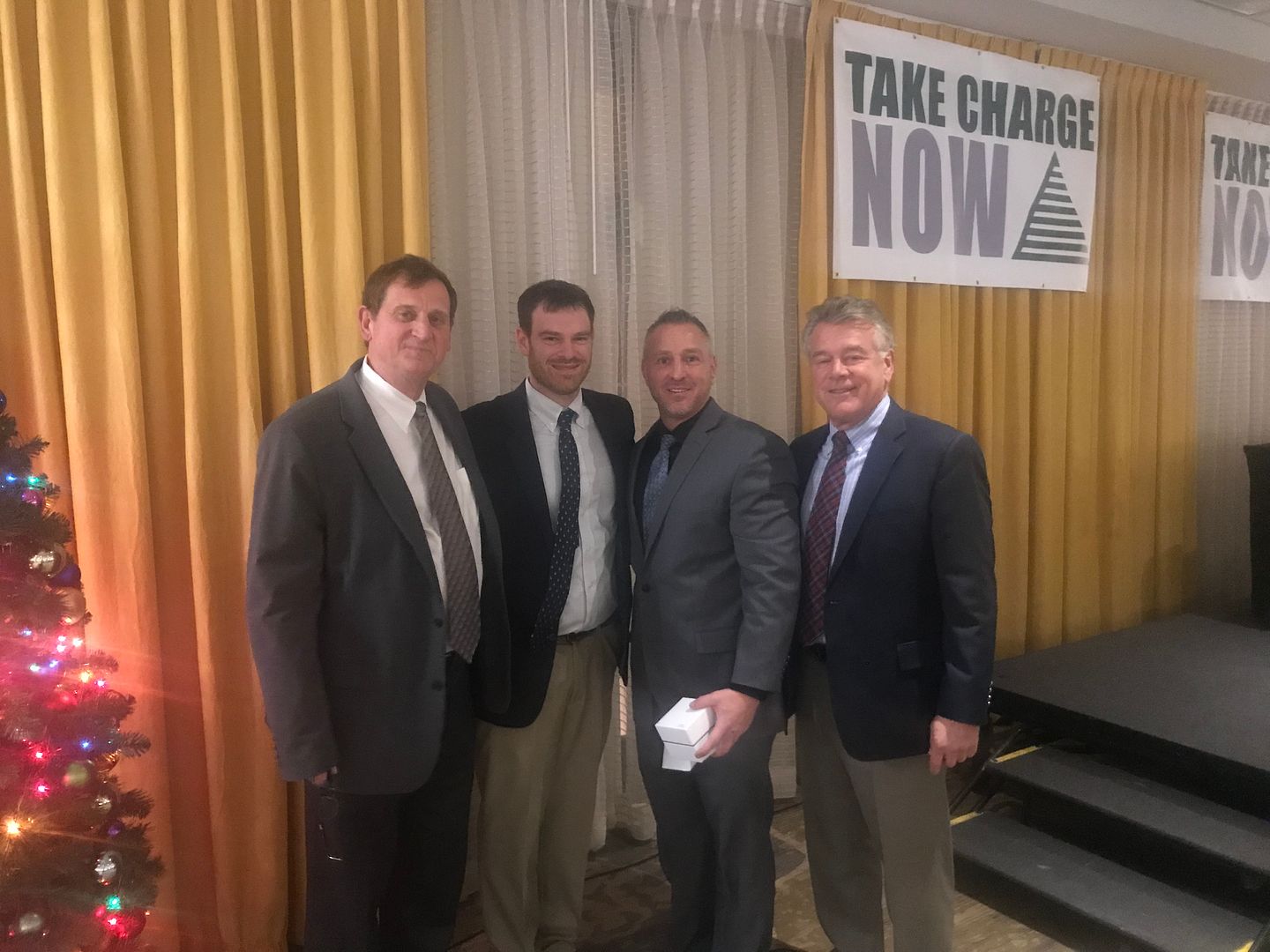 Our final award of the evening was for Branch of the Year.
From Marty Wojick: Each year we all strive to perform better than last year and be the best, for ourselves and for the company. This year we had a group of individuals that made it their mission to establish themselves as a powerhouse for Atlantic Plywood.
This team has evolved over the years and is now clicking on all cylinders. Through the first eleven months of the year they have written 2100 more orders than last year, all while maintaining 97% inventory accuracy.
The hard work of the whole team has certainly produced results. As we stand, they are ahead of last year in both net sales and gross profit. In one of the toughest markets in our footprint, they are even beating their sales budget by 3% and their gross profit budget by over a whole point. Their impressive performance has them ahead of last year in operating income and ahead of budget.
With consistent growth in sales and maintaining margin year after year, this teamed showed they are here to defend their throne this year and for years to come.
The efforts of the outstanding leadership, talented sales team and hard working warehouse and delivery staff have produced quality results that really left no question. It is my honor and privilege to once again award New Jersey as our 2017 Branch of the Year.
Congratulations to all of this year's winners! We are looking forward to another exceptional year in 2018!